New brand identity and website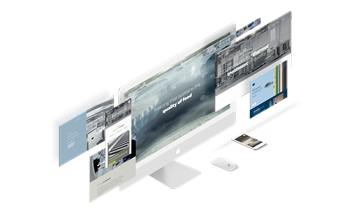 We are now ready to break the ice and present DSI Dantech's new brand identity, accompanied by a new website to match.
Since October 2021, DSI Dantech A/S has been a reality and the beginning of this new era calls for a precise definition of who we are, what we stand for, and what we offer.
As a result, our new website represents the craftsmanship and pride we put in our work. It demonstrates how we accomplish our promise to optimize customer results and contribute to protecting our environment.
The brand identity builds on the three founding companies' similar values and their contribution to sustain the taste, texture and nutritional value of quality food.
The website is designed with our customer in mind, made with the intention to make your choice easier. By offering customized solutions in terms of freezing, cooling, and heating technology, we dedicate ourselves to lend a helping hand and ensure the right solution for your production.