Individual quick freezing
Mechanical

IQF

freezing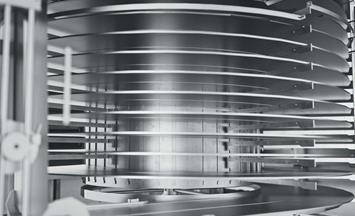 The principle behind mechanical IQF is fast and cold air circulation that flows horizontally and is guided over individual items to freeze them very quickly.
Our solutions are based on a standard mechanical refrigeration cycle, and our smart design ensures the fastest possible air speed over the product and the fastest freezing time on the market. This results in a higher yield and better product quality – at the same time, our solutions are up to 10% more energy efficient than alternative mechanical IQF freezing solutions.
Fast freezing is preferable to sustain product quality, as it prevents the formation of large ice crystals within the food. Ice crystals are a natural effect of freezing. Small ice crystals have little effect on food, whereas large ice crystals destroy the cell membrane structures and affect the shape, color, smell, and taste. The fast freezing also has a positive effect on the natural occurring yield reduction and saves you 0.3%-1.5% compared to other mechanical IQF solutions on the market.