Combined solutions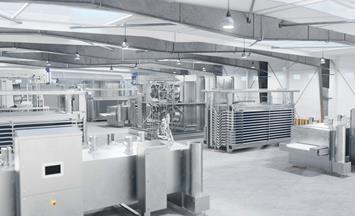 The combination of solutions can sustain food quality, enhance yield, and reduce maintenance, sanitation, and operational costs.
Whether you need a combination of various types of equipment, such as pasteurization, chilling, and heating, or a flexible combination of mechanical and cryogenic technologies, we can customize a solution for you.
Today, our customers use combined solutions for a variety of food where sustaining shape, consistency, and texture is of the essence–from fish, chicken, vegetables, and baked goods to ready meals, such as pizzas, hamburgers, and ice cream desserts.