Take part in our journey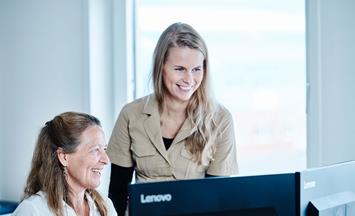 Welcome to DSI Dantech. We are more than 300 dedicated colleagues working together across the globe to leave a mark on the food industry and protect our environment.
We are on a journey. We are growing and internationalizing with a focus on our commitment to optimize our customers' results and contribute to protecting our environment.
It takes a flexible and collaborative workplace, an organization open to change and continuously optimized ways of working, to realize our purpose. It also requires great teams built on high expectations, solid competences, and strong relations.
We are looking for dedicated craftsmen who thrive on collaboration, curious and flexible colleagues who aren't afraid to challenge status quo, and committed managers who lead by example and believe in empowerment.