Individual quick freezing -

IQF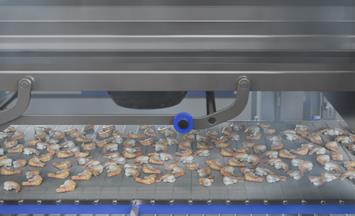 Individual quick freezing (IQF) is a method to freeze separate food items very quickly which guarantees high food quality, food safety as well as the preservation of size, taste, and cell structure.
The IQF process, fast freezing, is the best way to sustain food, especially when it is frozen at its peak freshness. It reduces the activity of microorganisms, chemical and enzymatic reactions, and it sustains a high degree of nutritional value. It also results in less yield loss and better product quality.
To reduce the temperature of the food inside the freezer, the individual quick freezing equipment uses a refrigerant with an air cooler that exchanges heat from air circulation within the freezer.