designed for fast freezing and high yield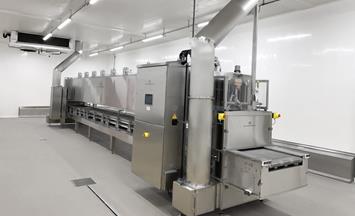 We've just installed our 4th cryogenic freezing tunnel at a French customer's facility. They specialize in crafting a premium traditional Japanese dessert called Mochi, and this week's installation marks another milestone for us, as we initially introduced our first tunnel in early 2022. And there's more to come! We're happy to announce that we'll be adding a 5th tunnel by the end of 2023. At DSI Dantech, we go beyond just the tunnel installation—we also provide the complete exhaust system and vacuum insulated piping, connecting the nitrogen storage tank to our freezer.
We continue to enhance our freezing solutions and serve the food industry with product excellence!