Make used useful
reconditioned freezing equipment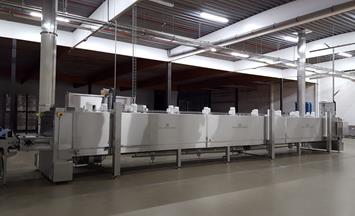 Combine fast delivery, low costs and the well-known DSI Dantech quality and reliability with our reconditioned freezing equipment.
We deliver serviced and certified reconditioned equipment upgraded to fit your production – with 6 months warranty.
Our freezers and equipment run for years. Sometimes it even outruns the original production needs. In that case, we repair, service, and certify the machinery to put it back on the market. This initiative is part of our commitment to optimize your results and contribute to protecting the environment.
View our reused freezing equipment inventory below or contact us directly with your requirements.
Contact us